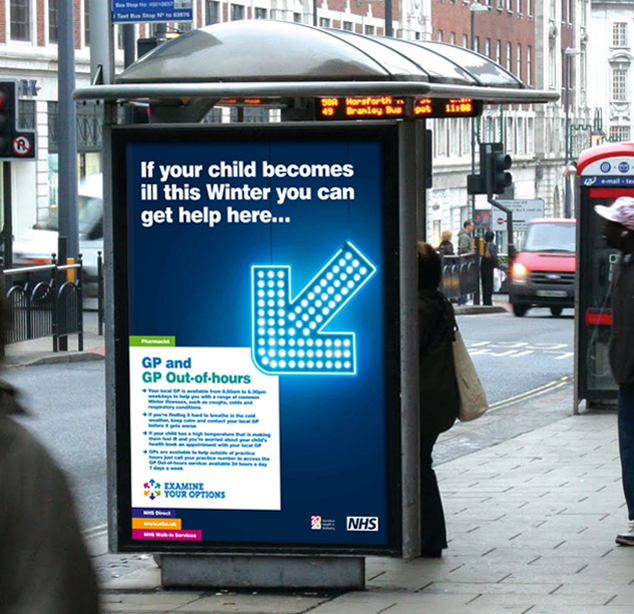 We've been appointed by Liverpool PCT to deliver a dynamic campaign for winter that will raise awareness of the wide array of excellent Health Services that are available over the holiday period. Liverpool PCT recently appointed us to produce the work for them after we claimed victory in a highly competitive creative pitch that included, amongst others Manchester agency BJL.
This campaign arms people with the information they need choose the most appropriate health service for them, as well as informing them what to do if they or their child are suffering respiratory problems or a temperature. We embraced the task of communicating the sometimes-complicated array of services in a clear manner that would be universally understood across the extremely diverse population of Merseyside, many of which have low levels of literacy.
We hope that our work makes choosing the right treatment that little bit easier for those in need during the hard Winter Months.