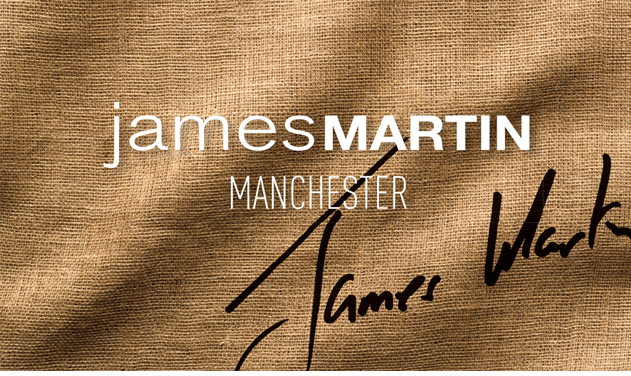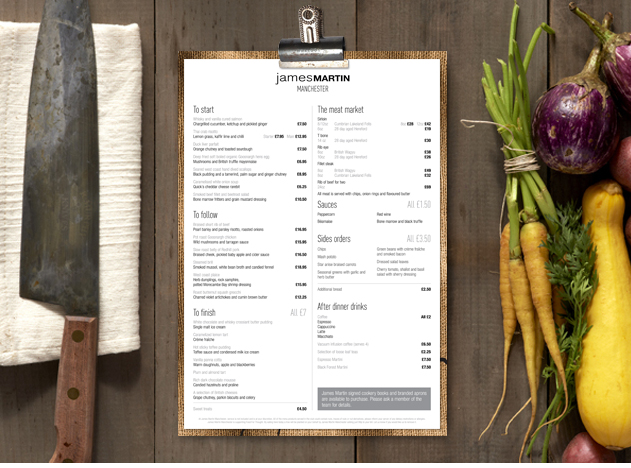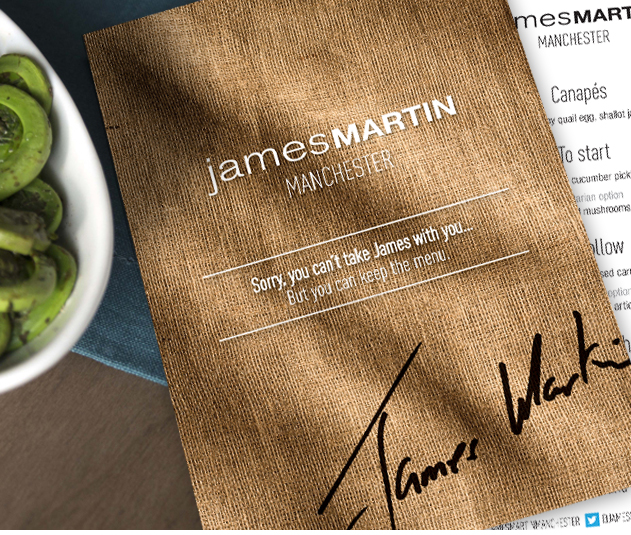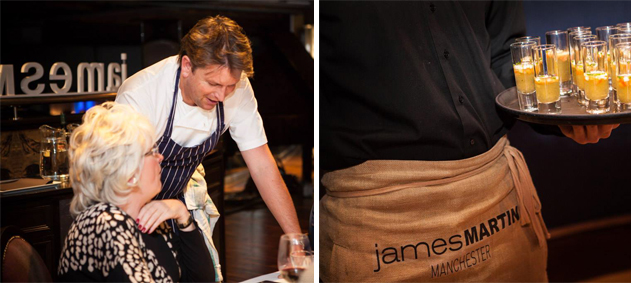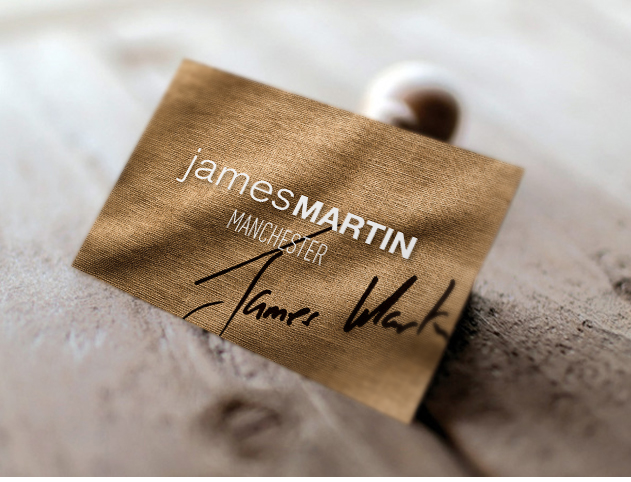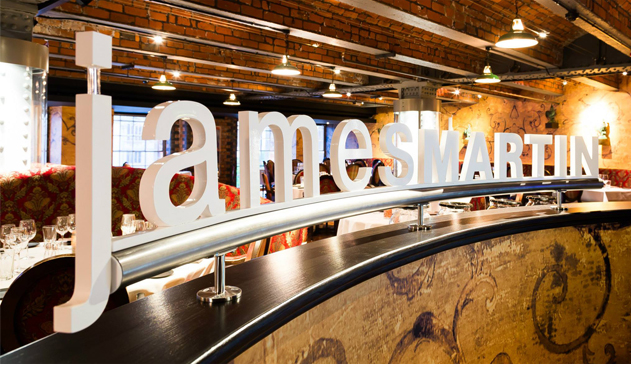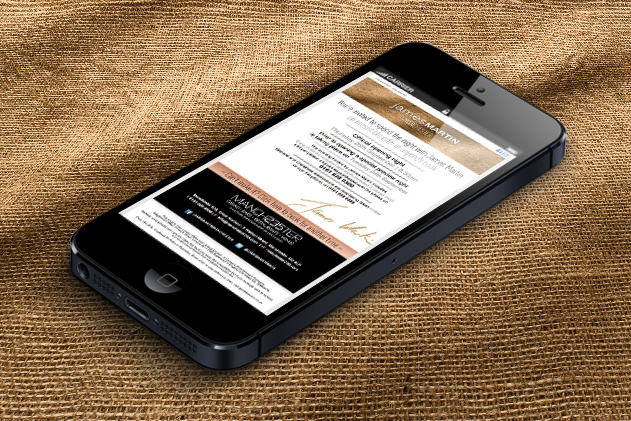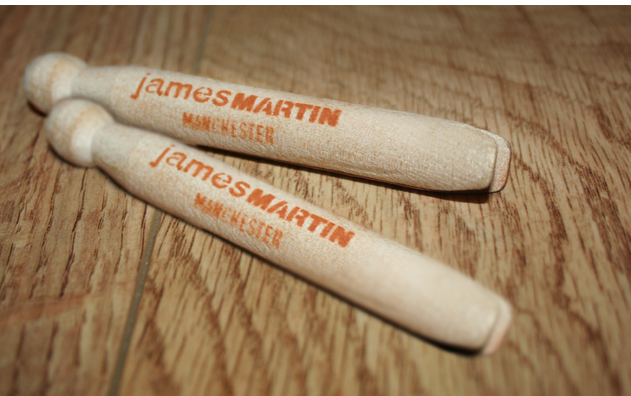 Manchester 235, the North West's Premier Entertainment Destination, recently commissioned us to rebrand their restaurant. They've recently joined forces with Saturday Kitchen's very own James Martin to launch an incredible new restaurant and they needed branding that carried all the rustic charm and charisma that James Martin Manchester brings to Manchester 235.
Mixing rustic hessian materials with clean, stylish design allowed us to create something special that's really befitting of the class and character of both the restaurant and the casino. All the work we've produced has a Great British handcrafted character to it, which you can both see and feel in the material we've used and the cheeky, charming tone of voice that's evident throughout; for example the cheeky message included on the bill holders; which reads "Now you've loosened your belt... it's time to loosen the purse strings".
We felt it was important to try and encapsulate some of this quirky, charm that James Martin brings into the brand. He's a big part of what makes this restaurant unique and tapping into his fun personality give us a chance to engage directly with the customers in a more casual and humorous manner.
To find out more and book yourself a table click here: http://www.manchester235.com/restaurant-details/james-martin-manchester