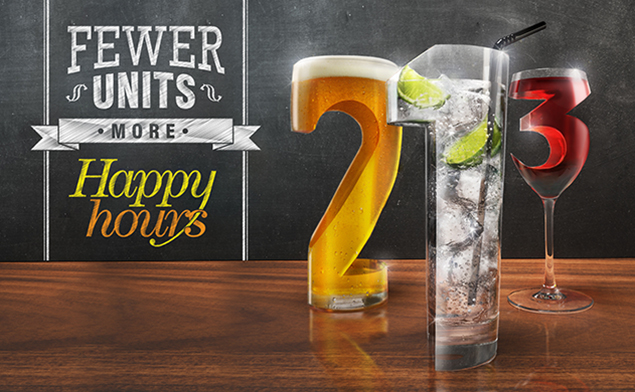 We recently created this clever drinks monitoring app to coincide with the launch of our latest campaign for the
NHS: Fewer Units More Happy Hours. You can see more of the campaign in our work section by clicking here.
The goal of the campaign was to make people more aware of their units and highlight the negative impact drinking what many consider to be acceptable amounts of alcohol, can have on their health and family life. We identified the opportunity to produce an engaging app that would help people understand and manage their alcohol units much more easily. The app allows users to set themselves limits, add drinks to their own drinks diary and even allows the user to scan in the barcode of their favourite drinks to reveal their units and calorie content.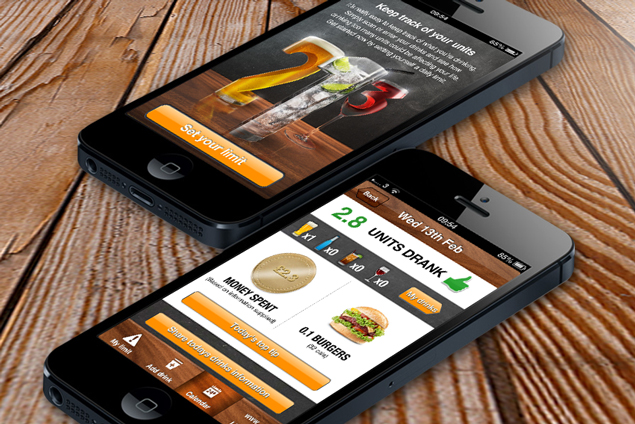 The app is multi-platform and available on iPhone, Android and Blackberry. In the first few weeks of the campaign there have been over 500 downloads of our app, receiving a number of very positive reviews and generating discussion on Social Media. This number is set to rise as the campaign continues to run and we look forward to seing the many benefits our campaign will have on regular people.
Even if you feel that you're drinking is not affecting your life or your health it's well worth downloading the app, to find out how healthy your drinking habits really are.