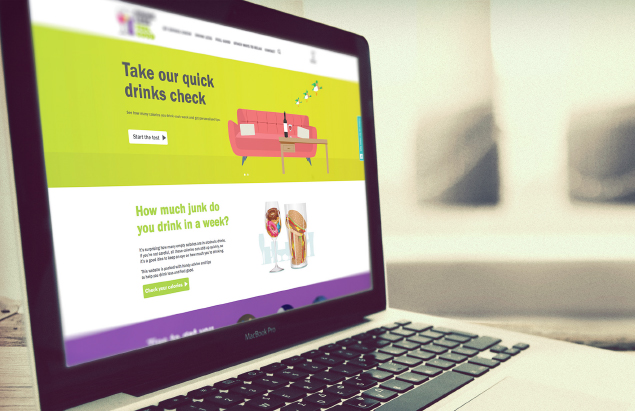 We Are Brave have worked with Liverpool City Council to launch a new citywide alcohol awareness campaign designed to help people drink less and feel good.
The campaign website www.DrinkLessFeelGood.com is packed with great advice and tips on the small changes you can make to start drinking less.
The centrepiece of the website is undoubtedly My Drinks Check. This innovative tool was conceived, designed and delivered by We Are Brave in conjunction with the Behavioural Insight and Change team at Liverpool City Council. It allows a user to input their drinking habits, answer a series of questions to get personalised results and tips.
Some of these results make for fascinating reading, like how many donuts their drinks equate to, how far they'd have to walk to burn off the calories and how they compare to other people in their age group in Liverpool.
The website and drinks checker is supported by a multi-channel campaign that focuses on showing how many calories they are drinking, using fatty foods as a comparison. (Below)
Liverpool Councillor Paul Brant, cabinet member for adult health, said: "Making small changes to your drinking habits can help manage your weight, lift your mood, boost your energy levels and generally make you feel good. We want to make it as easy as possible for people to make little changes that can be slotted into everyday life, such as swapping to lower strength beer or wine and alternating alcoholic drinks with water."
To see more from the campaign and give My Drinks Check a go visit www.DrinkLessFeelGood.com
The campaign has already attracted a lot of interest from both the local and national press, including the following news outlets: