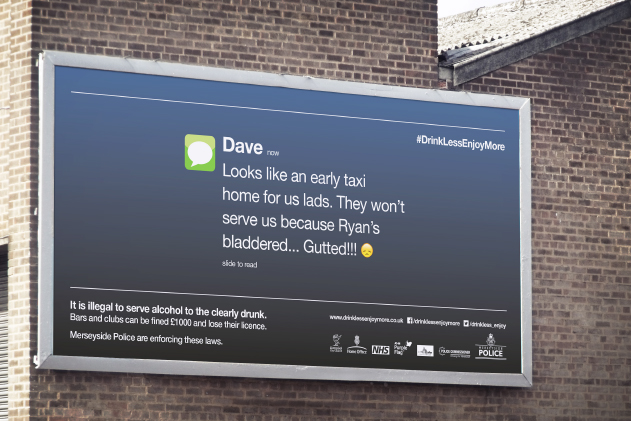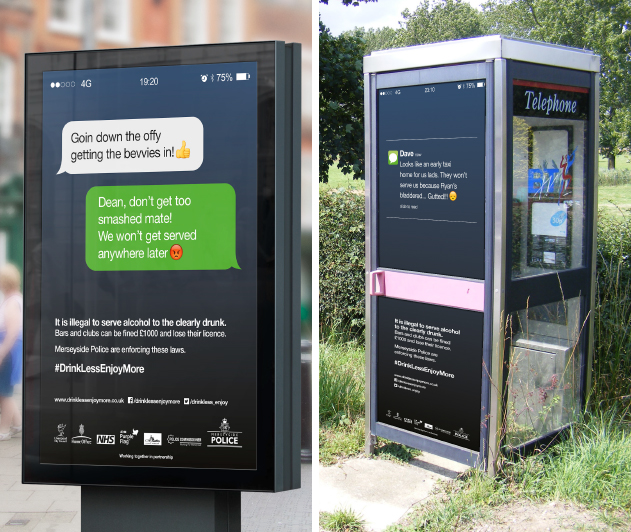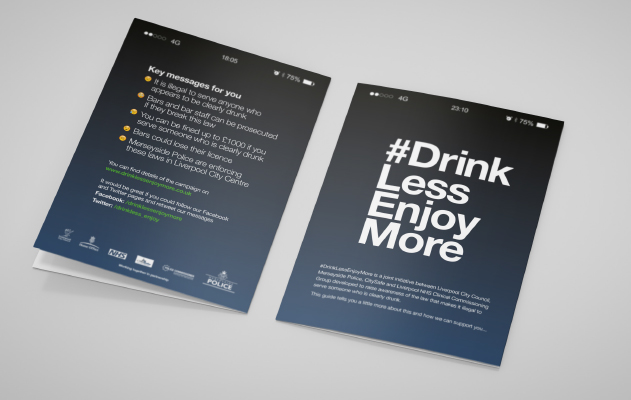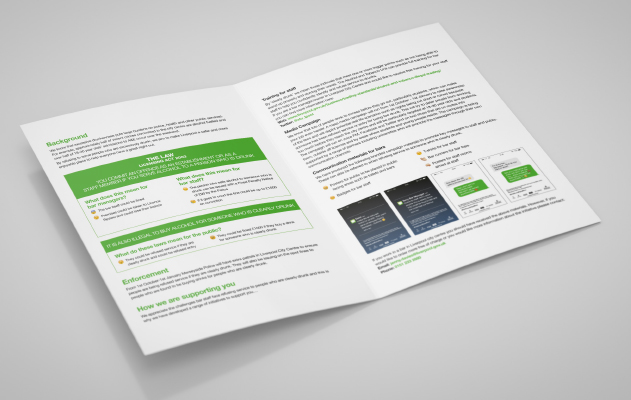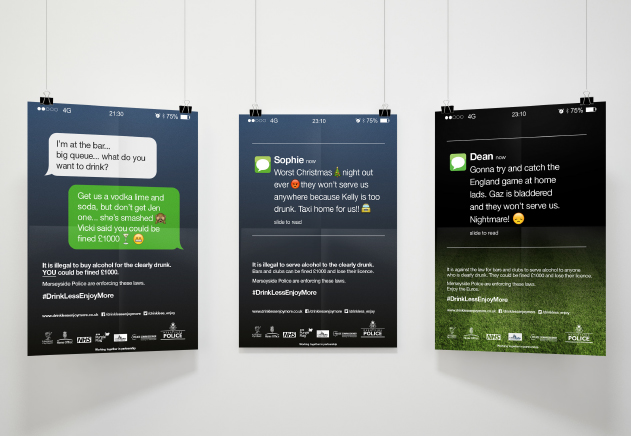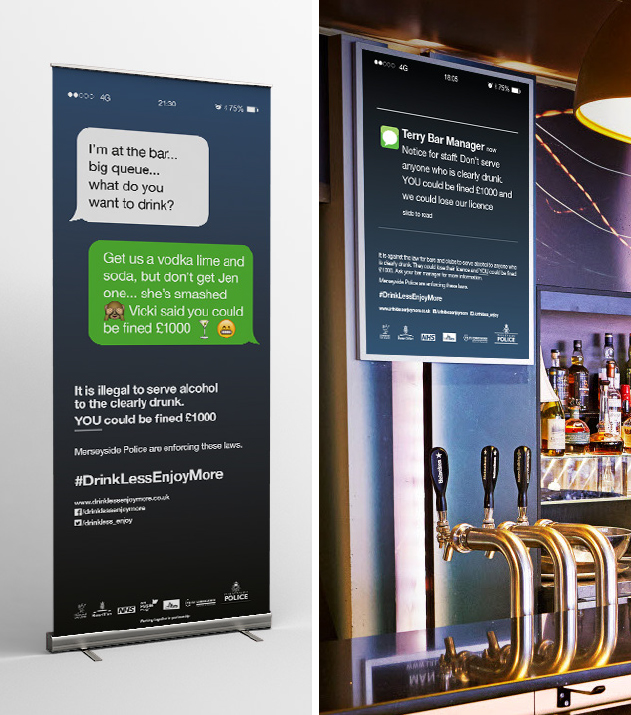 Liverpool City Council commissioned us to take the brave step of tackling drunkenness in their city.
A key part to the campaign was raising awareness of the lesser-known drinking laws that make it illegal to serve alcohol to anyone who is drunk. We needed a way to educate the public about the law itself and inform them that Merseyside Police are enforcing it.
We know that the public has a tendency to switch off to serious anti-drinking messaging, so we decided to create a fun campaign that delivered the message in a lighter way. We achieved this through the use of mock text messages and emojis.
Our adverts show the reader a new iPhone message, which is effective for a number of reasons. Firstly, it feels familiar and comfortable to our audience; this shows understanding and empathy from a brand trying to communicate with them on their terms. Secondly, it creates intrigue (after all who doesn't want to take a sneaky peak into someone else's inbox?) and thirdly, emojis are very popular amongst our target audience as a friendly way to communicate with friends.
Combining all these factors gave us a way to deliver serious, occasionally complicated, often unwelcome messaging in an appealing and inoffensive manner. The ads themselves do not appear very authoritarian at all - which was a prerequisite of the client's. They are simply offering helpful advice that could save our target audience money and help them have a better night out in Liverpool.
The campaign has been a hugely successful, exceeding expectation and achieving all the goals laid out by Liverpool City Council and their partners. If you would like to see more about the campaign, please visit: DrinkLessEnjoyMore.co.uk